These beautiful boxes filled with tasty peppermint coated pretzels are delightful and sure to please as a gift for friends, family, teachers, staff, customers and clients.
They also look great in any of our Christmas gift baskets.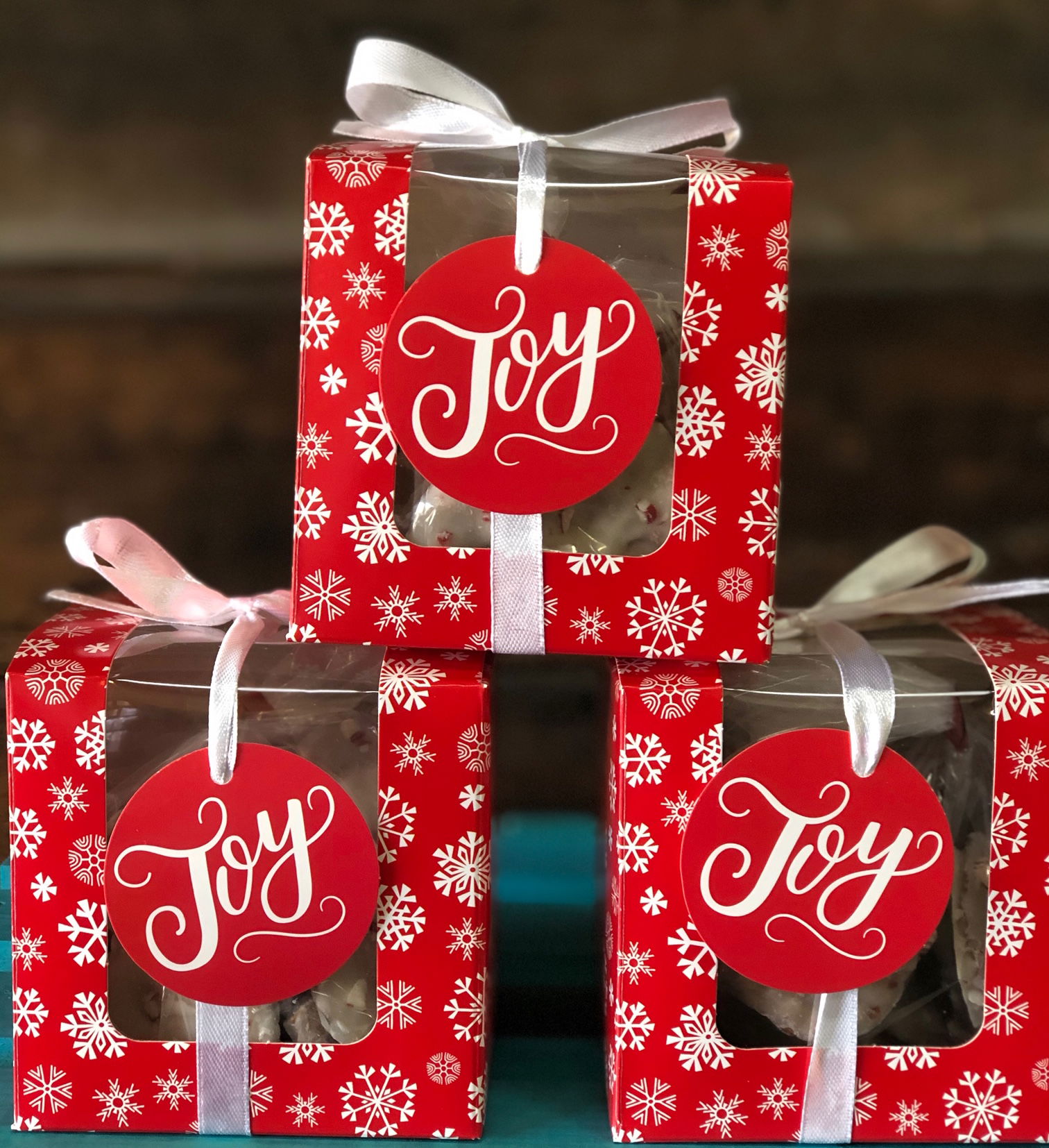 Email Stacey@AmyLaneJams.com to order. Or visit Amy Lane Jams inside Whisked Away Bake House at 118 E Moore Ave in Terrell, Texas.