This custom made-to-order gift basket is just $18.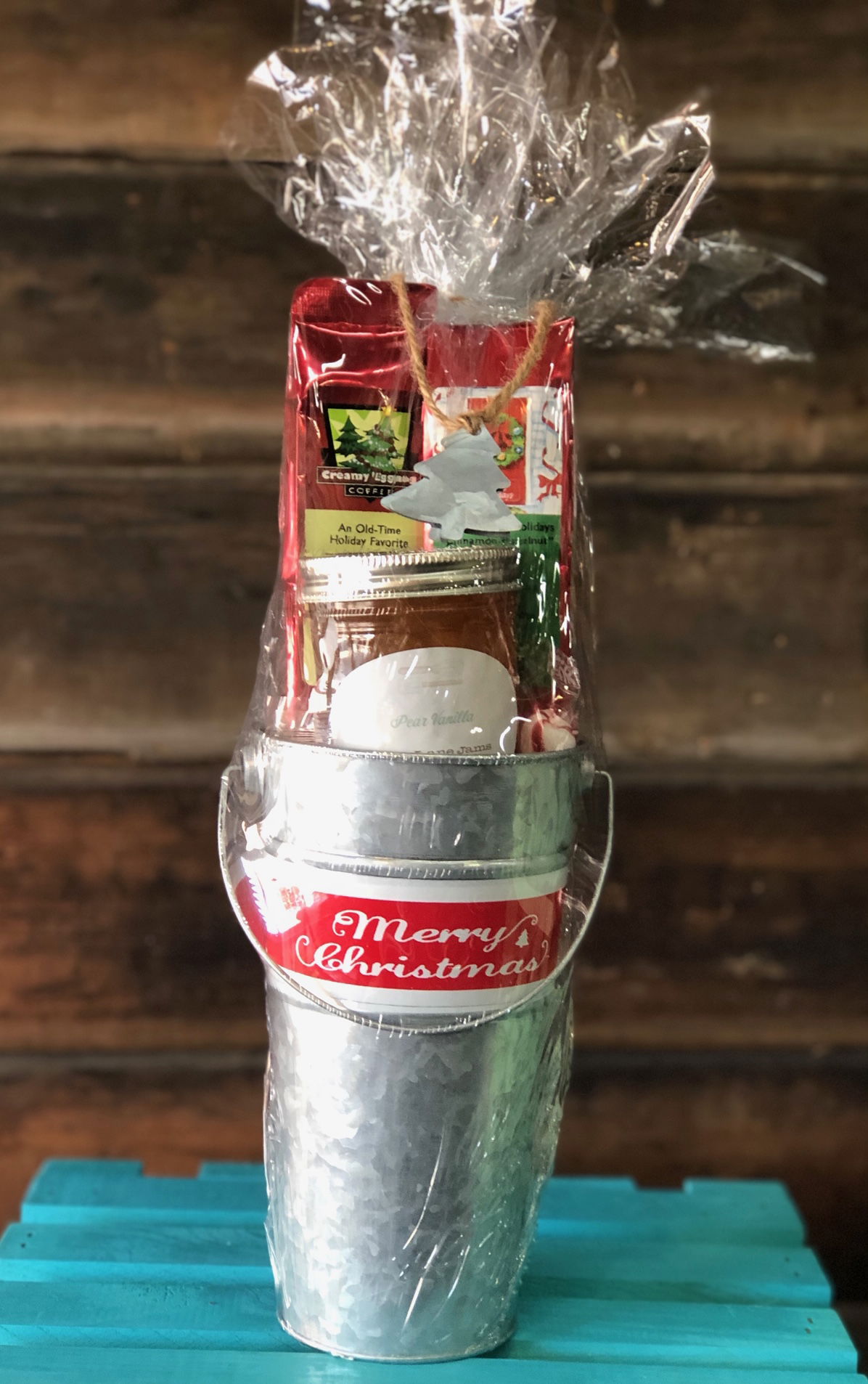 It is the perfect Christmas gift featuring two Christmas coffees, mints and a jar of one of Amy Lane's finest jams. The metal bucket makes a great keepsake.
To order email Stacey@AmyLaneJams.com
Or visit us at 118 E. Moore Ave in Terrell inside of Whisked Away Bake House.