On October 5, 2019 Poetry Community Christian School is holding it's annual Color 5K Run, a 5K timed race and the Family Fun Color Run or Walk.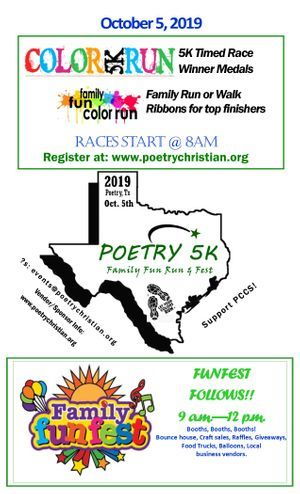 This amazing day also includes the Family Funfest following the race.
It all gets started at 8am, for more information go to www.poetrychristian.org.
As a part of the Family Funfest, Amy Lane Jams is donating a Fall Gift Basket that's bigger than your Thanksgiving Day Turkey!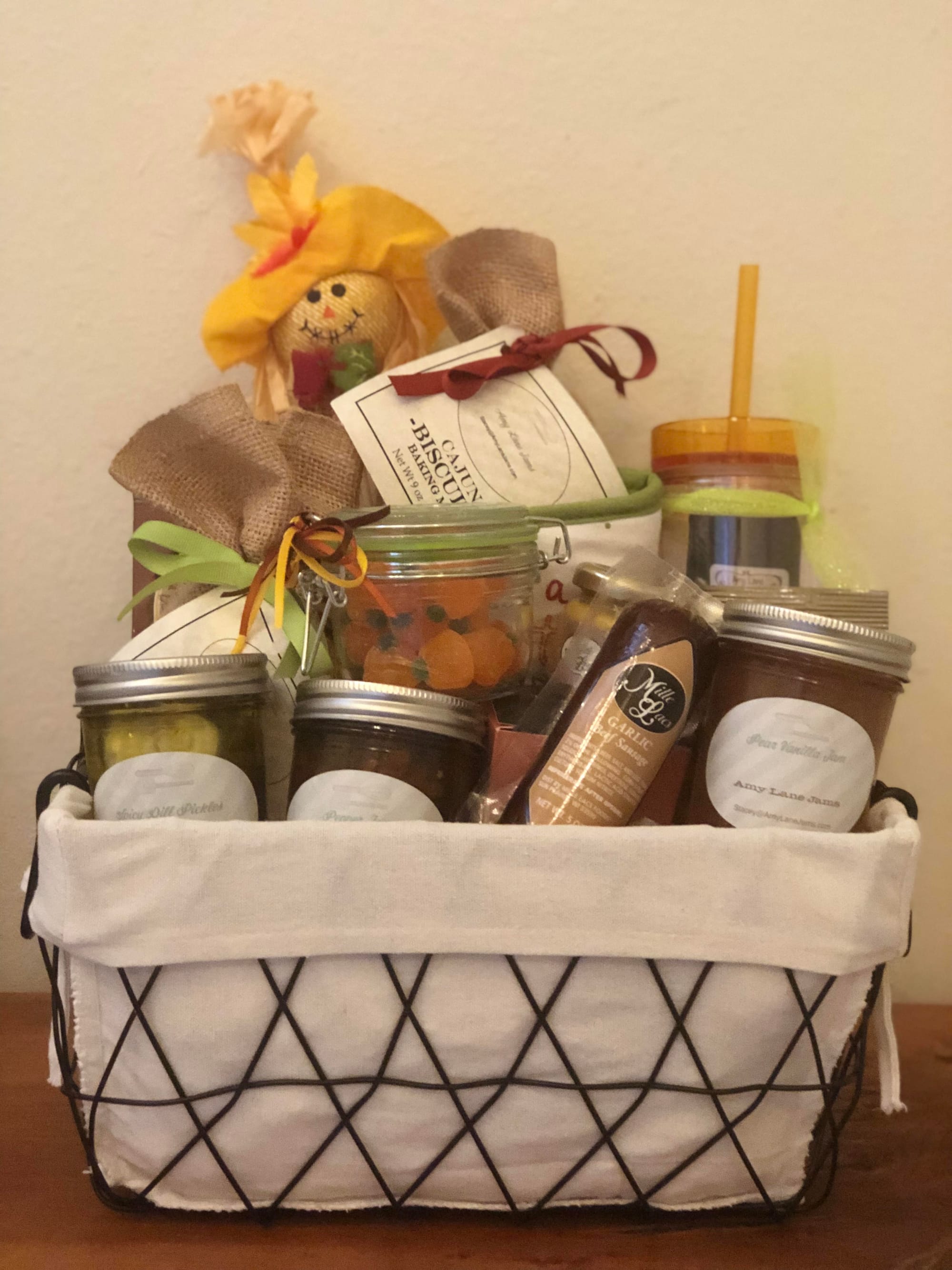 The basket is stuffed with all of the following:
Amy Lane Jams Pear Vanilla Jam
Pepper Jam (A big favorite)
Spicy Dill Pickles
'Life's a Hoot' oven mitt
Cajun biscuits baking mix
Butter toffee pretzels
Tumbler with Amy Lane Jams chai tea mix
Garlic jalapeño party bites baking mix
Cheese straws
Smoked almonds
Garlic beef sausage
Candy jar with jelly pumpkins
Champagne mustard & Savory dill mustard
This basket retails for $100.00. You walk into Thanksgiving with this thing and you'll be a big, big hit!
Come out for the fun run, leave with an awesome gift basket, and remember it's all for a great cause as all proceeds go to benefit Poetry Community Christian School.