Amy Lane Jams featured fall coffee is called "Fall in Love" and it's a pumpkin pie flavored coffee with a sweet, creamy spiced pumpkin pie flavor.
"Fall in Love" is 8 oz of East Texas coffee presented in a burlap bag.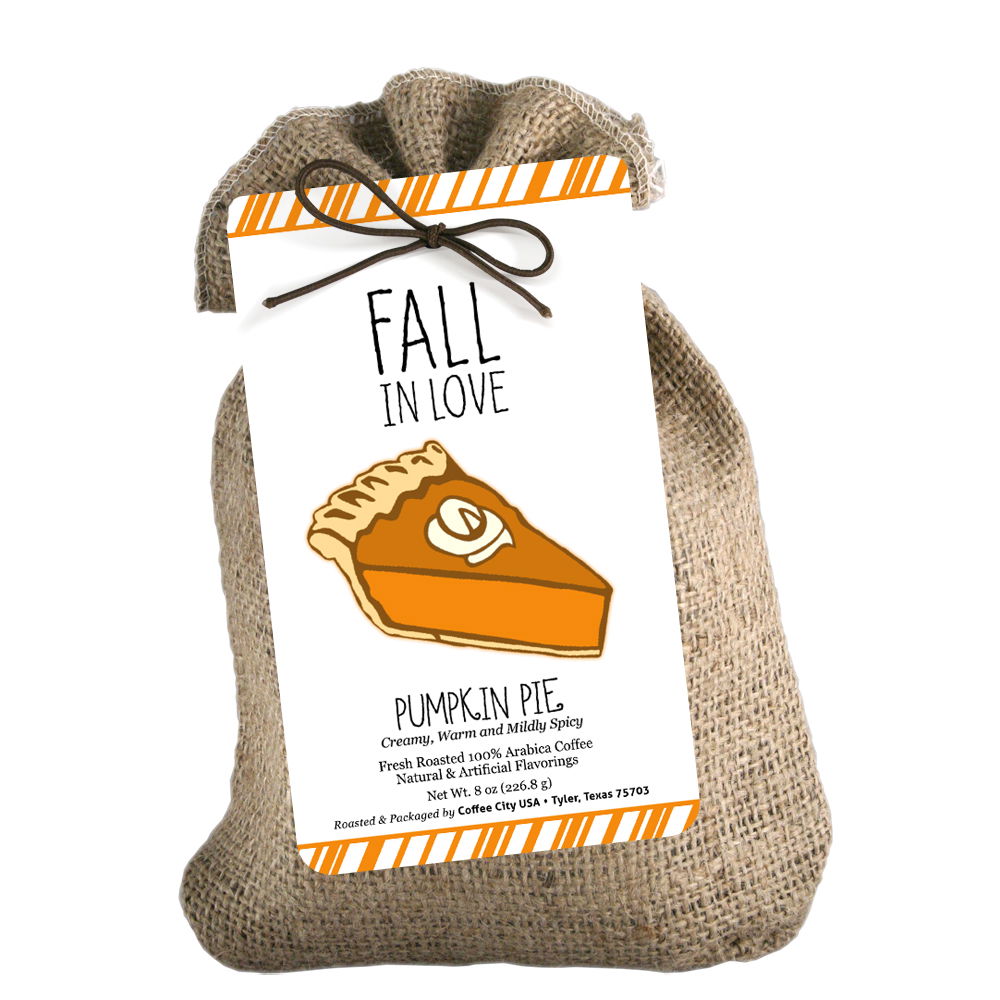 This coffee will be in Amy Lane Jams fall baskets along with our jam favorites, bake mixes and more!
It is also available for $8.95 per bag.
Happy Fall Y'all, now you can have amazing pumpkin pie flavored coffee at home.