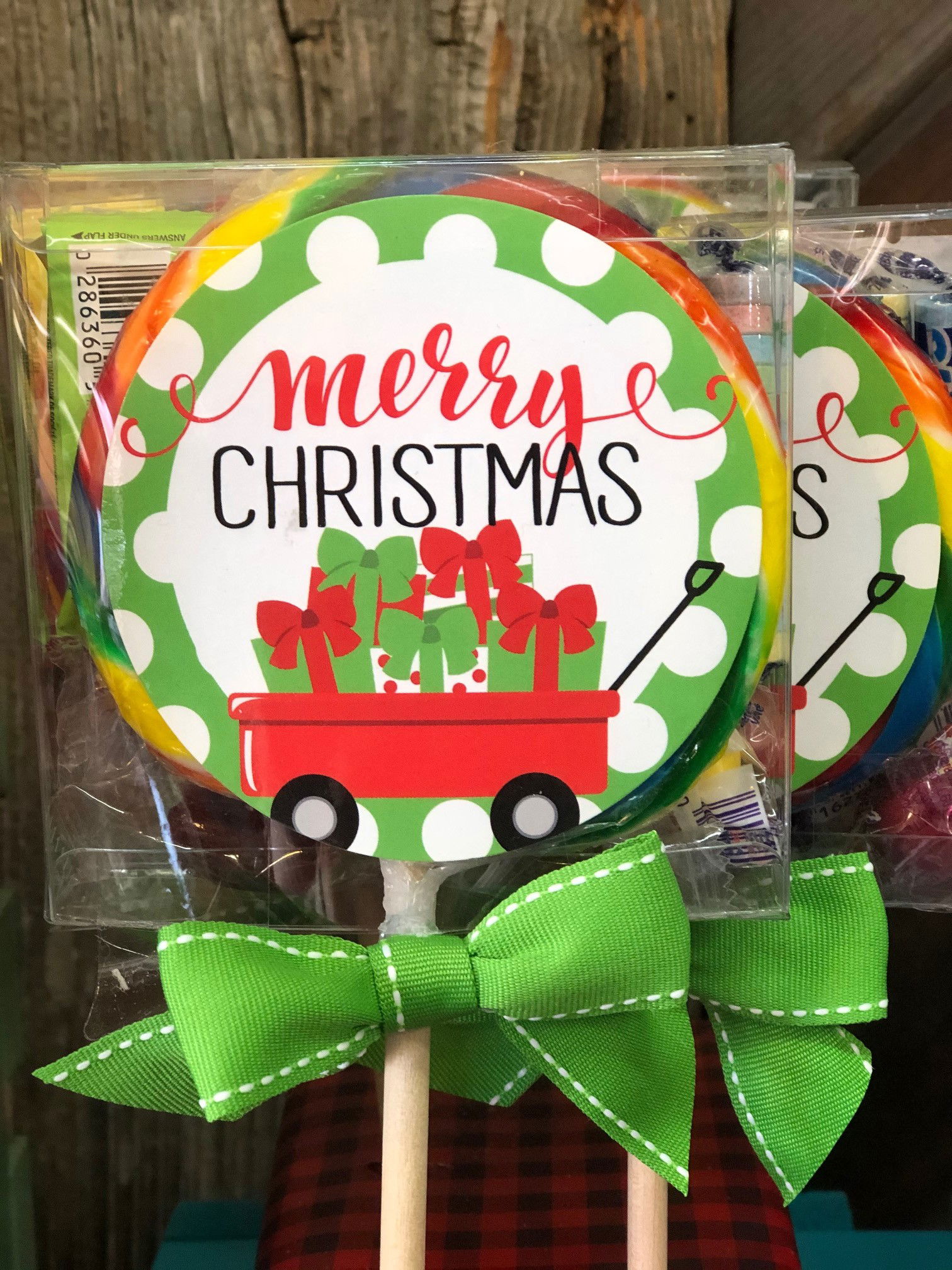 This is a beautiful Christmas Lollipop plus more! Check out the packaging this lollipop is surrounded by even more candy!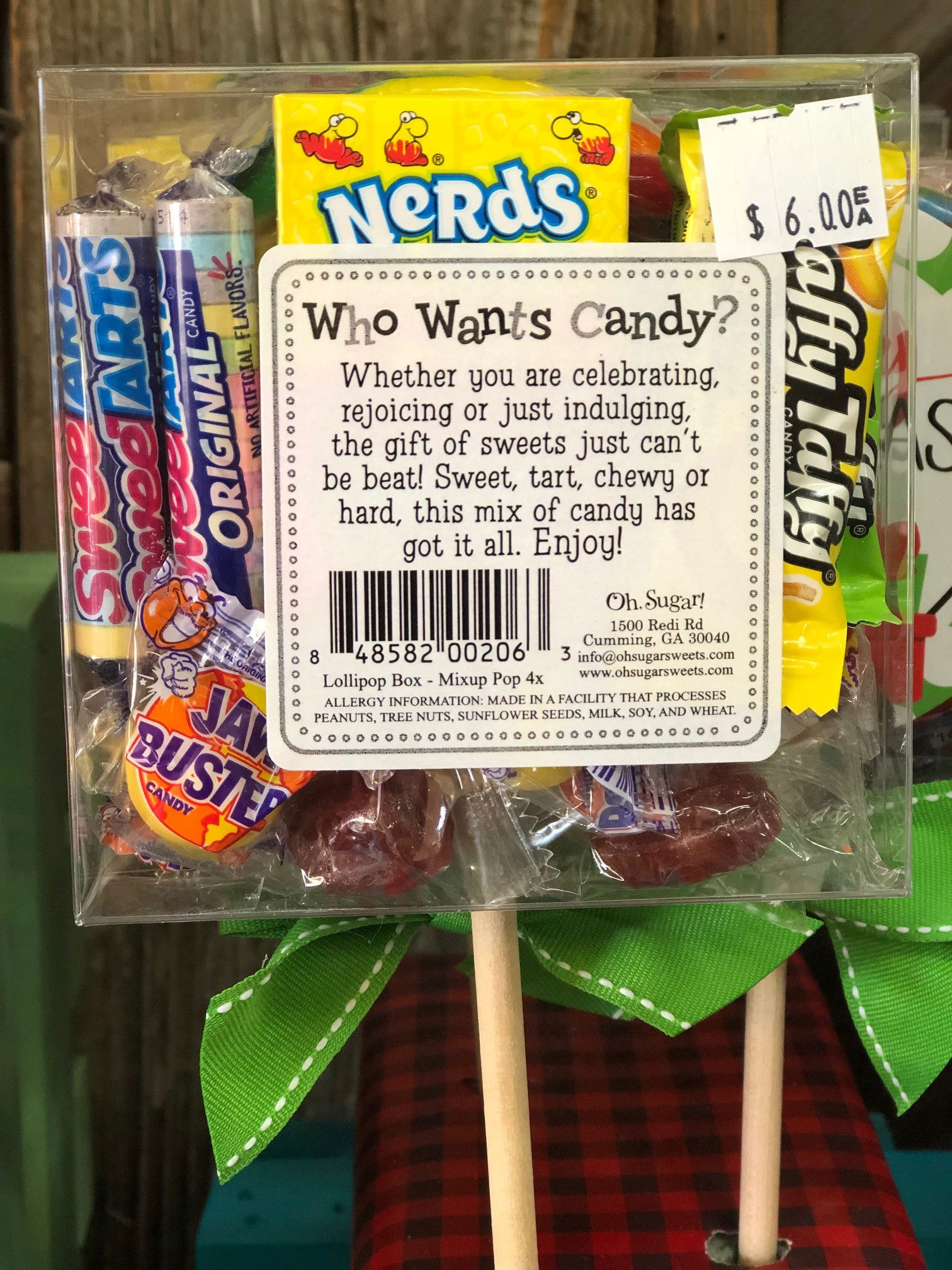 This looks awesome inside a Christmas Gift Basket or buy them individually for teacher, friends, family, staff or clients gifts.
They're six dollars each and would aslo make great stocking stuffers.